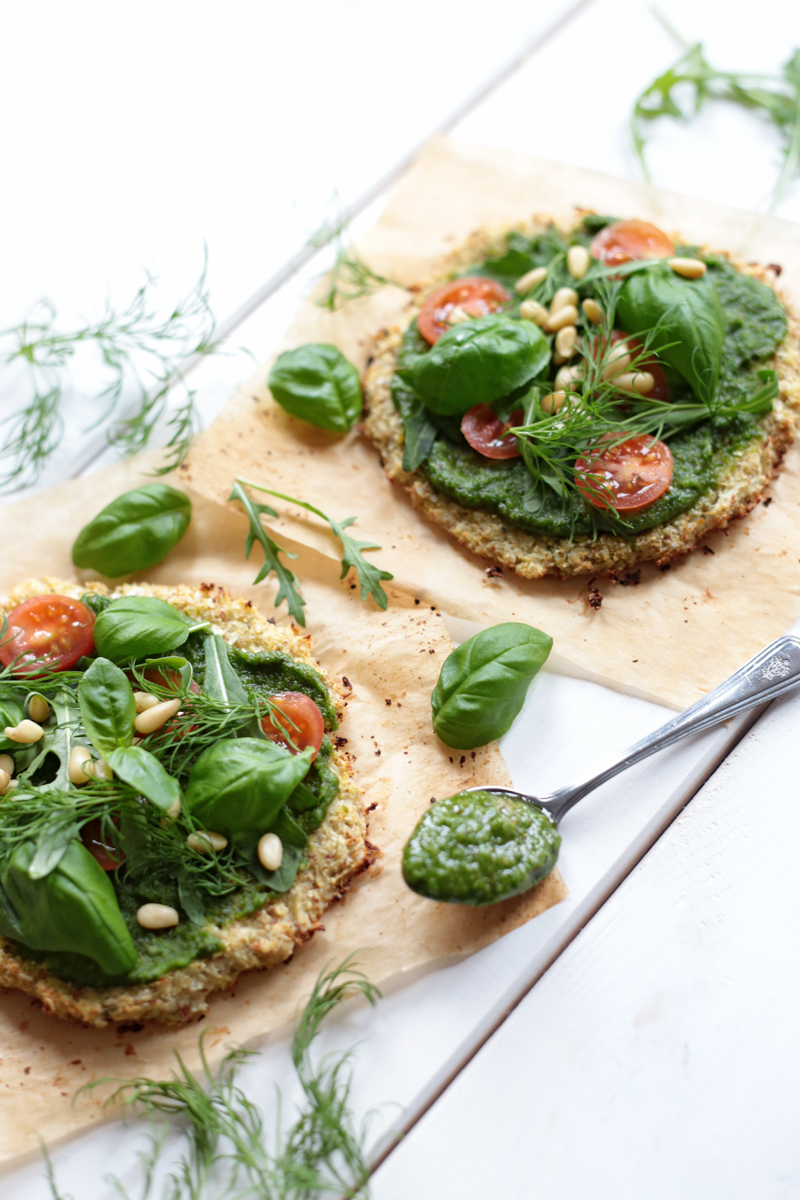 Prep time: 5 mins
Cook time: 30 mins
Total time: 35 mins
1 cauliflower
1 cup of ground hazelnuts
4 tbsp chia seeds + 8 tbsp water
1 tsp oregano
salt, pepper
toppings of your choice
Start by adding chia seeds to a bowl with water and let set for 15-20 minutes. Preheat the oven to 180°C.
Cut cauliflower into smaller pieces, add to a food processor and blend until it has a rice-like consistency. Transfer to a big mixing bowl. Add ground hazelnuts, spices, chia mixture and mix well together.
Line a baking tray with baking paper. Make 6-8 small pizzas by flattening the dough with your hands. Bake for about 30 minutes or until golden brown. Add your toppings and serve warm. Enjoy!